1. Rhino outsped a train
Source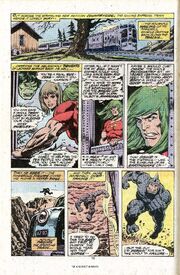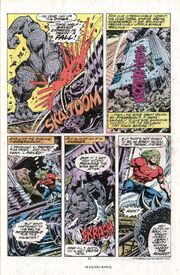 The train I guess is comparable to the Metroliners, some extra-fare high speed trains between Washington, D.C. and New York City which operated from 1969 to 2006, which travels at up to 125 mph (201 km/h = 55.88 m s-1).
Rhino outpaces this train = Rhino's traveling speed is at least 55.88 m s-1, Subsonic (Faster than the Eye)
2. Rhino tags Spider-Man(?)
This may be an outlier, but still...
Source
Somehow Rhino can tag with Spidey despite how clumsy he looks like. While it may be an outlier to say Rhino has MHS+ combat and reaction speeds, he may still have reacted to a Spider-Man who actually moves at Mach 1.88.
So IMO Rhino can still have a combat/reaction speed of Mach 1.88 (at least Supersonic (tags to Spider-Man moving at Mach 1.88), possibly Mach 7551 Massively Hypersonic+)
(Does Rhino have better things to scale to?)