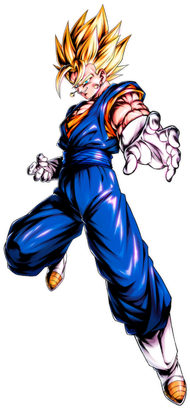 Hello, User!

My username is Super Saiyan God Julian but you can simply call me Julian. As you can probably already guess from my username I'm a huge fan of Dragon Ball. I'm also a fan of other series.
I used to work as a Discussion Moderator, so you can pretty much ask me anything if you have any questions concerning how this place works. However I am not very active on this wiki anymore, due to my disinterest on VS debating as whole. You'll probably find me more active on our sister wiki: Joke Battles Wiki.
Short Term Status: Awake (I normally forget to update this section, so my apologies if I take some time to respond).
Status: Semi-Active (Due to the COVID-19 (Wuhan Coronavirus) finally hitting my country, the entirety of it is under curfew, with school and non-essential work suspended. I will also be starting my first year in college, which will be fully online, so I might have to devote more of my time to my studies. Please understand and thank you.)
Verses I Support (TBA):
Star Wars (Originals and Prequels)
Verses I'm neutral about (TBA):
Star Wars (Sequel Trilogy)
My works:
Compilation of feats for Dragon Ball Xenoverse and Dragon Ball Heroes
I'm also the Founder and Bureaucrat for the Versus Stats for Official and Fan Characters Wiki a similar wiki for VS Debating and such.
Credits to maxiuchiha22 for the Super Vegetto render.
Others
Notable Victories:
Notable Losses:
AKM's Deleted Comments (VS Battles Wiki) AKM's Deleted Comments' Profile (Speed Equalized. Kira is bloodlusted while Base Julian is used, battle takes place in hell.)