Hi. My name is Stalker (I'm also called Scaramouche sometimes).
I do random stuff and I'm bored a lot
Profiles I've made:
Spider-Man (Spider-Man: The Manga)
Verse Pages I've made:
Verses I like:
Courage the Cowardly Dog (Verse)
Spongebob Squarepants (Universe)
Momodora
He-Man and The Masters of The Universe
My Discord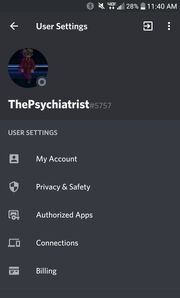 Community content is available under
CC-BY-SA
unless otherwise noted.