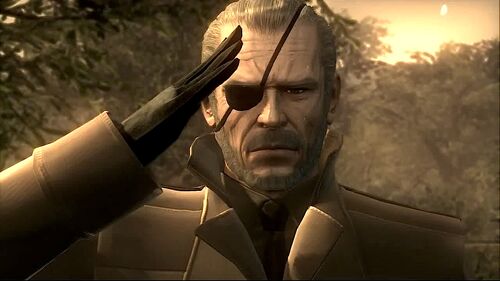 Sup. If you yer got a moment, yer can read this wall of text I wrote because of boredom. I don't know how and why I'm on this wiki, but I pretty much like it. I'm just a Polish guy happened to be passing by.
Here are sum verses I'm a fan of and bit knowledgeable on:
The other verses that I know and like (Don't really support though) are NieR, The Elder Scrolls, Grand Theft Auto, Outlast, Naruto, Devil May Cry, Re:Zero, Salt and Sanctuary, The Binding of Isaac, God of War, Dr. Stone and Team Fortress 2, Bloodborne and some others
There aren't really verses that I hate, but some that I'm not a fan of are most likely just most isekais (there's exception tho)/romance, knight or whatever light novels like this, and things like Masadaverse (I really tried.). The one anime that I really don't get hype of is Neon Genesis Evangelion, I have never liked the so-called "philosophy", concept itself and the main character.
I have absolutely nothing against these series normally, but I do not take part in discussions about Dragon Ball, Sonic, DC, Marvel, Mario Bros, Kirby or most Tier 2/1/0 franchises (unless these all are thrown against my favorite characters)
The series I would like to know better are Yakuza and Persona series, I already have played Persona 3 on PSP (Tried to get 2 but couldn't because I couldn't find it anywhere) and have some degree of knowledge on Yakuza from my buds, both series are pretty interesting so might get better knowledge on them someday
Fav characters (not only in VS Matches)
Ezio Auditore da Firenze - Would be a hard job to find a better written and developed character than him
Raiden - After MGS4 he became my favorite character, just seeing him in action and learning even more about him is amazing
Senator Armstrong - His ideological relationship and clash with Raiden was my favorite part of Rising
Rico Rodriguez - Because he's RICO FOOKIN RODRIGUEZ
Medic - Anyway, that's how I lost my medical license.
Askeladd - One of the best written characters I have ever witnessed
Kaz Miller and Hal Emmerich (Otacon) of Metal Gear, guys who do not have a profile here
...and many others.
Sum profiles I've made
The Witcher -
Mob Psycho 100 -
Kimetsu no Yaiba -
Community content is available under
CC-BY-SA
unless otherwise noted.