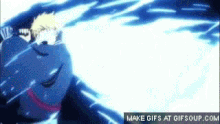 Bow to me or get Vaporized by a Gestuga Tensho!
Status: Technically inactive (Problems with my account have forced me to create another. I'm now Pietro Maximoff).
Verses i Support
BeyBlade
Yi GI OH
Pokemon
Digimon
Air Gear/Bleach
Highschool of DXD
Trinity Seven
Attack on Titain
Black Bullet
Katekyo Hitman Reborn
Dragon Ball GT
Dragon Ball Z
Full Metal Alchemist Brotherhood
Marvel
DC
Favorite Anime/Manga Characters
Bleach
DBGT
Community content is available under
CC-BY-SA
unless otherwise noted.