Introduction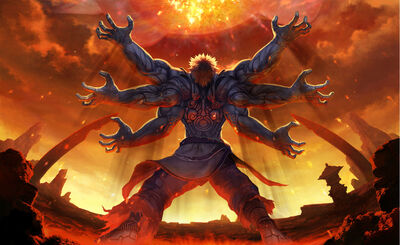 I'm Kepekley23. I'm 22-years old and like a lot of verses, as well as debating in vs threads. That's roughly what you will ever know about me, I guess.
Or maybe not. Now that I'm from the managing staff as a calc group member, my profile will obviously need to be extended.
I'm fairly active within this wiki, and I'll try to help as much as I can in a heartbeat, be it with calcs, CRTs, or anything.
I'm a system analyst.
I used to be an evangelical Christian, but I'm now agnostic. I believe science should be upheld and be the driving force behind knowledge above all else.
I also hate soap operas (who doesn't?)
Verses I like and know
Dragon Ball
Naruto
God of War
Asura's Wrath
Percy Jackson
Avatar: The Last Airbender
Greek Mythology
Death Note
Harry Potter
SCP Foundation
GTA
Pokémon
My Calculation Methods
Destruction with Volume and Geometric Shapes
A few more i don't remember.
Calculation Methods I'm somewhat familiar with
Gravitational Binding Energy
Community content is available under
CC-BY-SA
unless otherwise noted.