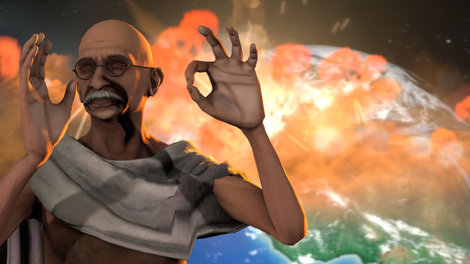 https://soundcloud.com/rathlion/hiroyuki-sawano-nanatsu-no-taizai-ost-perfect-time-feat-mika-kobayashi-mpi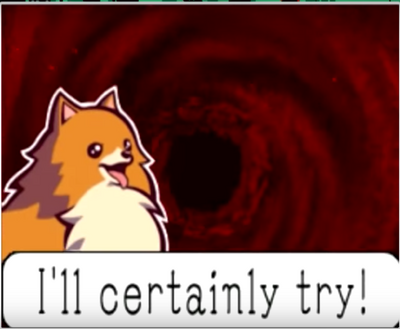 This doggy is now facing Conflict!!!
Please wait warmly...
Here's the Theme Music...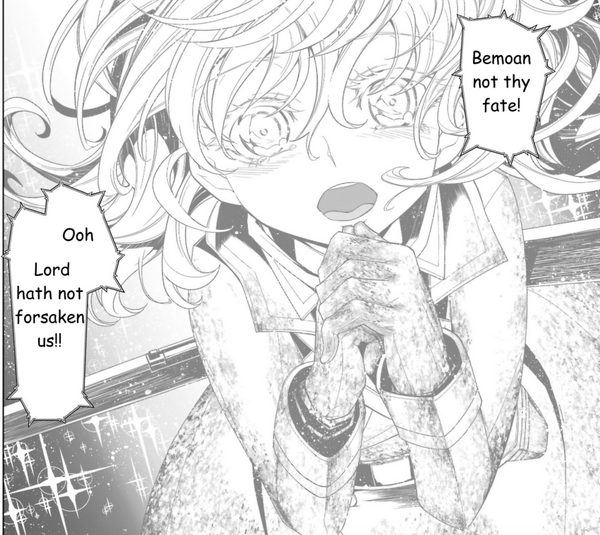 Current Goals
Research all Touhou material and update all side characters and clarify all powers for a major revision
Make profiles for all Choujin Sensen characters
Make profiles for Kamisam no Iutoori characters
Make profiles for all The Gamer characters and revise and organize Han Jee-Han
Make profiles for Ni Xa Ba Mo Wang!
Make profiles for Bravely Default characters
Catch up in Youjo Senki
Catch up in JJBA Manga
Catch up in Kono Suba
Make a multi-purpose calculator

Greetings! You have arrived at my hastily done and lazily messily made page! Please have mercy on my disorganization!
---
Introduction WIP

This is me attempting to make use of the new system of the Source Editor. I'm not quite sure what's different. I don't know anymore. This is definitely not Cirno

Novels and Light Novels
Harry Potter
Kumo desu ga, Nani Ka (Gamer + Spider girl)
Mushoku Tensei
Tsukoyote New Saga
Youjo Senki
Video Games
Bravely Default
Call of Duty Black Ops (Only for the Zombie modes on the first two games)
Command and Conquer Generals
Danganronpa
Fire Emblem
Infamous
Kung Fury Street Rage
Prototype
Super Smash Bros 
Touhou Project
Uncharted
Undertale (Although it can be a bit overrated...)
Verses I despise or dislike or just plain neutral, not for debates
Animations, Comics, and Manwha
Brickleberry (I don't know what to feel)
Sperman (I don't... know what to feel on this one)

Anime and Manga
Keijo (It's just not that big for me)
Magicalize Inomaru (uhh.... just uhh....)
Monster Musume (I don't know whether to hate it or let my inner pervertedness peek)
Re:Monster (What is this self-fulfillment shit)
Sword Art Online (Hating it is overrated)
Live Action Stuff
Call Up
No Escape
Vampire Diaries (Neutral)
Novels
Twilight (Hating it is overrated)
Video Games

Verse fan ranking system

The profiles that I have made, undergoing revision
Pages and Favourites
Athena Complex (Manwha)
At Each Other's Throats (Manwha)
Caroline
Demon Spirit Seed Manual
Despicable Me
Dice, the Cube that changes everything (Manwha)
Final Re:Quest
Gentleman Devil (Manwha)
Ghost Love (Manwha - Love the artstyle)
God's Tower (Manwha - Trying to read)
Gravity Falls​
Hooky
Miracle! Hero-Nim (Manwha - Has a shit villain. Literally)
Ni Xi Ba Mo Wang!
ParaNorman
RWBY (Overrated though)
Star and the Forces of Evil
Tales of the Unusual (Manwha)
The Amazing World of Gumball
The Devil King is Bored (Manwha)
The Gamer (Manwha)
The God of Highschool (Manwha - Trying to read)
Wakfu (Trying to watch)
12 Beast (Actually really enjoyable. Right balance of ecchi and action and wits)
Aijin
Another
Ao Oni
Bleach
Blame (Trying to read)
Blood Lad
Blue Exorcist
Boku no Hero Academia
Btooom!
Change:R
Chio-chan no Tsuugakuro
Choujin Sensen
Code Geass
Daily life of Highschool Boys
Darwin's Game
DCD
Death Note
Dolly Kil Kill
Drifters
Durarara (Trying to watch)
Fairy Tail
Fate Series (Fate Zero, Fate UBW)
Fire Punch
Gamble Fish
Gantz
Gantz:G
Gegege no Kitarou
Gekkan Shoujo Nozaki-Kun
Getsuyoubi no Tawawa (Err...)
Grand Blue
Hajimete no Gal
Hatsukoi Zombie
Hinamatsuri
Iki no Kore SachikuSan
Inaguhimie ni Kuchizuke
Infection
It's my Life
Hito Kui
Jitsu wa Watashi wa​
Jojo's Bizarre Adventure
Kaiji (Good god I love this)
Kakegurui
Kamisama no Iutoori Ni
Kami-sama Drop
Katekyo Hitman Reborn
Kekkon Yubiwa Monogatari
Kill la Kill
Kiss X Death
Komori-chan wa Yaruki O dase...
Komori-san wa Kotowarenai!
Kono Suba
Kokoro Connect
Kou 1 Desu ga Isekai De jousho ... (Not really a big fan, may drop)
Kumo Desu ga, Nani ka?
Kyochuu Rettou
Madoka Magica
Magi (Includes the Magi sinbad story)
Mahou Shoujo of the End
Makai no Ossan
Masamune-Kun no Revenge
Megamind
Minamoto-kun Monogatari
Mirai Nikki (Future Diary)
Mob Psycho 100
Murenae! Shiiton Gakuen
Mushoku Tensei
Musuko ga Kawaikute Shikata ...
Nachun
Nanatsu no Taizai (Seven Deadly Sins)
Naruto
Nurahiyon
One Piece
One Punch Man
Ore to Hero to Mahou Shoujo
Overlord
Patlabor (Trying to watch)
Rakudai Kishi no Eiyuutan
Rakujitsu no Pathos
Re:Zero
Red Sprite
Rise of the Shield Hero (Tate no Yuusha no Nariagari)
Saiki
Se
Shingeko no Kyojin (Attack on Titan)
Tasogare Otome X Amnesia (Why do I like girls like this?)
Tejina Senpai
Terra Formars
Touhou Project official manga and doujins
Tsukoyote New Saga
Uratarou
Yakuoku no Neverland (The Promised Neverland)
Yuragi sou no Yuuna san
Zai x 10
Zannen Jokanbu Black General-san (A villain fan)
13 Assassins
13 Hours
47 Ronin
Abandoned (The yacht one based on a true story)
About Time
Ant-man
Avengers
Battle Royal
Between
Breaking Bad (Trying to watch)
Captain America
Catch me if you can
Chronicle
Circle
Community
Daredevil series
Dexter (Trying to watch)
Dirk Gently's Holistic Agency
Doctor Strange
​Doctor Who
Ender's Game
Frequency
Fury
Glitch (The Australian movie that's pretty interesting)
Hardcore Henry
How I met your Mother
Hunger Games
Ip Man
Kung Fu Killer
Kung Fury
Looper
Merlin (Trying to watch)
Murdoch's Mysteries (Trying to watch)
Misfits
Now you see Me
Pee-wee's Big Holiday
Princess Bride
Ridiculous 6
Scout's Guide to the Zombie Apocalypse
Sherlock
Snowpiercer
Spectral
Stranger Things
Supernatural
Terminator
The Office
This is the End
Community content is available under
CC-BY-SA
unless otherwise noted.