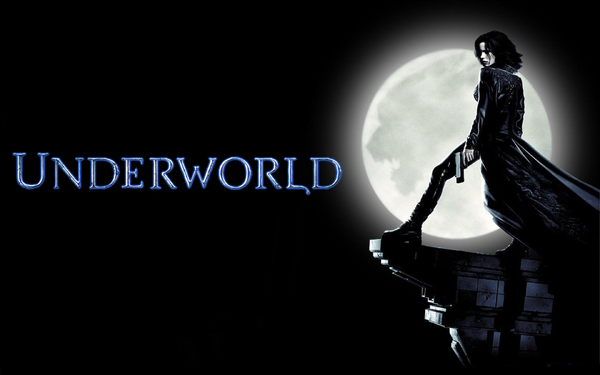 Summary
Underworld action horror films created by Len Wiseman, Kevin Grevioux and Danny McBride. The first film, Underworld, was released in 2003. It tells the story of Selene (Kate Beckinsale), a vampire who works as a Death Dealer, killing the lycans who allegedly slaughtered her family. The second film, Underworld: Evolution, was released in 2006. In this film, Selene takes Michael Corvin, a Lycan/vampire hybrid, to a vampire safehouse and plans to return to Viktor's estate to awaken another elder Markus, whom they discover is the first Vampire and a powerful enemy. The third film, Underworld: Rise of the Lycans, is the prequel to the series, chronicling the origins of the vampire-Lycan war (it was released on January 23, 2009). The fourth film, Underworld: Awakening, is the sequel to Underworld: Evolution and was released on January 20, 2012. In this film, humans have discovered the existence of the vampire and Lycan clans, and are trying to eradicate both species. A fifth film titled Underworld: Blood Wars was released internationally on November 24, 2016, and in the United States on January 6, 2017.
The five films have amassed a strong fan following and have grossed a total of $539 million, against a combined budget of $212 million.
Power of the Verse
Underworld verse is considered relatively strong between horror based verses, with superhuman characters and destructive weapons and technology. Characters like Selene have Wall level attack potency physically, with Supersonic attack speed.
Several older monsters like Willian Corvinus (the first werewolf) and Markus Corvinus (the firs vampire) are easily Wall level in attack potency.
There exists a decent amount of hax in the verse such as Superhuman Physical Characteristics, Martial Arts, Weapons mastery, Stealth Mastery, Explosion Manipulation, Vehicular Mastery, Disease Manipulation, Status Effect Inducement, Flight, Light Manipulation, among others.
Supporters/Opponents/Neutral
Supporters
Opponents
Neutral
Character Profiles
Protagonists
Community content is available under
CC-BY-SA
unless otherwise noted.