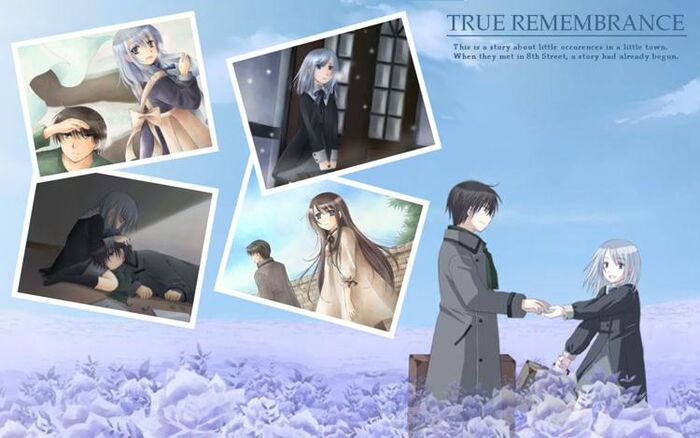 Overview
True Remembrance is a free visual novel by Shiba Satomi for Microsoft Windows. The game tells of a future where many people suffer from a pandemic depression known as The Dolor. In an unnamed city, specialized doctors known as Mnemonicides treat patients who suffer from The Dolor. The game's protagonist, a young Mnemonicide named Blackiris, is given the task of curing a young girl named La of The Dolor. The game was translated to English and released in February 2008 by Insani. A remake titled True Remembrance ~Kioku no Kakera~ (TRUE REMEMBRANCE ~記憶のかけら~?) was released on Nintendo 3DS's eShop on February 22, 2012.
Plot
The story begins with an introduction of its setting: a dystopian scenario set on a modern day timeline where severe depression has become a worldwide pandemic and is given a proper medical term - The Dolor. The only way to combat this disease that has taken the grip of humanity is the complete erasure of the memories that has triggered depression on patients. Mnemonicides, doctors with inborn telepathic powers capable of memory alteration and are specially trained for the task, are individually and periodically assigned with patients, termed as Guests, to cure the latter's condition. The series of treatments takes place in a town specifically designed for Mnemonicides and Guests to live together for the length of the entire medication. Blackiris is introduced as a top notch Alpha-class Mnemonicide, who takes on a Guest named La. The ensuing storyline unravels the daily strides that they take together and the mysterious connection that they share in a town which, despite its semblance of peace, retains its share of secrets unknown to its inhabitants.
Supporters / Opponents of the Verse
Supporters
A6colute
Opponents
Neutral
Character Profiles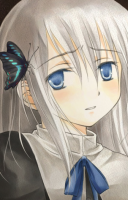 Community content is available under
CC-BY-SA
unless otherwise noted.