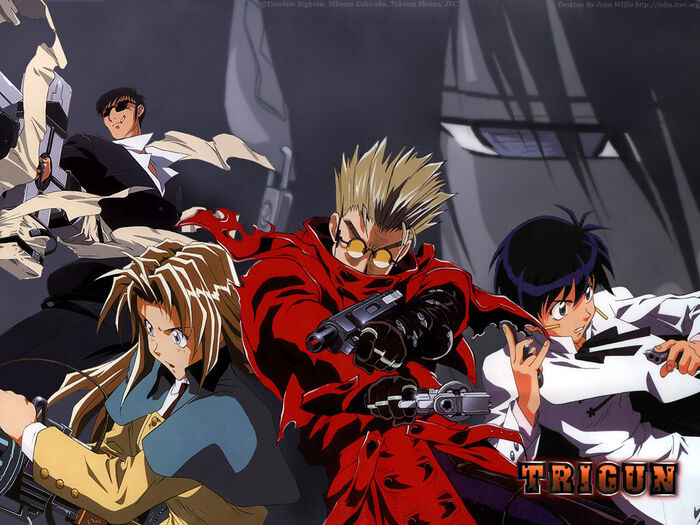 Summary of the verse
Trigun is a Shonen manga written and illustrated by Yasuhiro Nightow.
Power of this verse
Trigun is a fairly powerful verse. Its average villains are around town level and its high tiers reach up to country level.
The speed of said characters reach Massively Hypersonic with relative ease.
The god tiers in Trigun have the power to level the planet and Relativistic reaction speeds with some pretty good hax thrown in. They also have FTL travel speeds.
Supporters and Opponents of the Series
Supporters:
Opponents:
Characters