Doctor Strange in The Multiverse o Madness - The Loop
Play Sound
For detailed information about this series, visit the Tower of God Wiki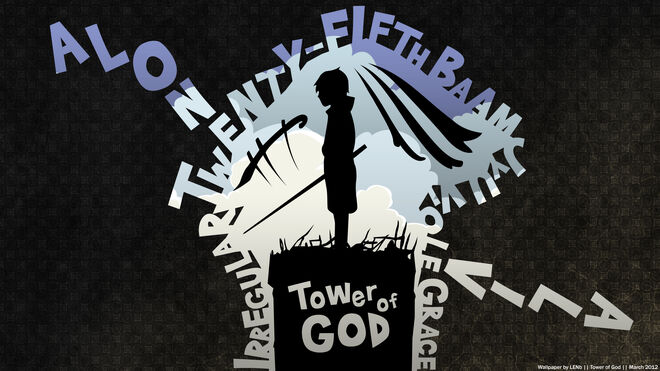 | | | |
| --- | --- | --- |
| " | What do you desire? Money and wealth? Glory? Honor and pride? Authority and power? Revenge? Or something that transcends all of them? Whatever you desire - is in here. | " |
| | ~ The introduction to Tower of God. | |
Summary of the plot
The story centers around a boy called Twenty-Fifth Baam, who has spent his life trapped beneath a mysterious tower. Chasing after his only friend, he manages to open a door into the Tower, and must now face challenges at each floor of this tower as he tries to find his companion.
Tower of God is a Korean webtoon (a style of comics meant to be read by scrolling down the screen, generally for mobile app users) written by Slave In Utero, or SIU for short and released online on the Naver Webtoon website, the LINE Webtoon site and apps.
The series is a Talse Uzer Story, TUS for short, which is the name given to the works SIU has written/will write, which will all exist in the same universe/multiverse called the Talse Uzer. Tower of God does not by itself have a multiverse, alternate timelines or changing timelines via time travel as the story is set in stone and unchangeable once SIU has written it out and it has been released. So far, Tower of God is the only 'official' story in the Talse Uzer verse.
Power of the verse
This is a decently powerful verse, with Low to Mid tiers having destructive capabilities ranging from Town level to Island level. The High tiers have Small Country level up to Country level busting power. The Top tiers in terms of destruction are casually Large Country level+. The God tiers like Enryu and Administrators have destructive capacities of Continent level+. The verse in terms of speed is decently fast, as very early in the series it reaches levels of Massively Hypersonic and later achieving FTL+ feats. In terms of Lifting Strength, the verse goes up to Class T for Rankers, High Rankers and even stronger characters
The majority of the verse has decent hax along with high versatility and martial ability. With powers such as Ice Manipulation, Electricity Manipulation, Danmaku, Homing Attack, Status Effect Inducement as well as Soul Manipulation, Existence Erasure, Memory Manipulation, Power Nullification, Deconstruction to name a few.
Calculations
Supporters and Opponents
Supporters
Opponents
Neutral
Character Tiering
High Rankers
Rankers
C-Class Regulars
D-Class Regulars
FUG Regulars
FUG Rankers
FUG Slayers
FUG Elders
Zahard Military
Others
Weapons
Discussions