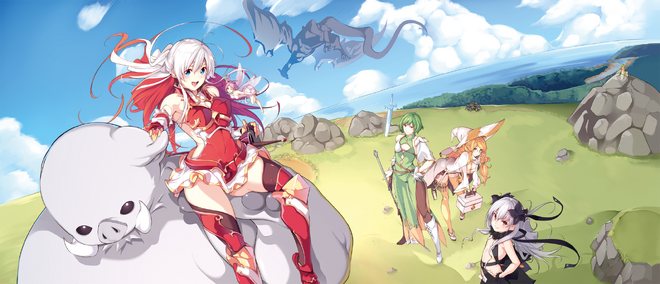 Summary
The Weakness of Beatrice the Level Cap Holy Swordswoman That Made Being the Strongest Even More Trouble – His Name? Boo Boo is a light novel series written by Kamachi Kazuma and illustrated by Mahaya.
A massive underground labyrinth awaits in an alternate world of swords and magic. With a game-like system much more familiar than spells and magic circles, Beatrice has managed her magic and risen to the position of "strongest", but she still has her worries. "Bghohhh!! Bshrrrr…mumble mumble…" B-Boo Boo! Stop! Stooooooop!! I'll…I'll be crushed!? I-is my, ah, love being tested!?" Who is the legendary man named Boo Boo who, just by taking a nap, can overpower the Level Cap Holy Swordswoman? A thousand-meter dragons and a proud elf girl will also show up, so what exactly is going to happen with these residents of another world!?
Power of the Verse
The verse's strongest characters are City level in AP/Durability and Subsonic to Supersonic+ in speed/reactions. The verse has some hax such as Petrification, Instant Death Magic, Absolute Zero, Soul Manipulation, Duplication, Attack Reflection, Durability Negation, etc... Some characters are so strong in a particular element that they can achieve 100% resistance to the element, becoming immune to elemental attacks from weaker or comparable characters. One character has multiple elemental and physical resistances leaving her immune to most types of attacks from comparable or weaker fighters.
Here is an explanation blog for the series.
Supporters/Opponents/Neutral
Supporters
Opponents
Neutral
Characters
Humans
Nonhumans
Break News
Underworld
Others
Weapons
Community content is available under
CC-BY-SA
unless otherwise noted.