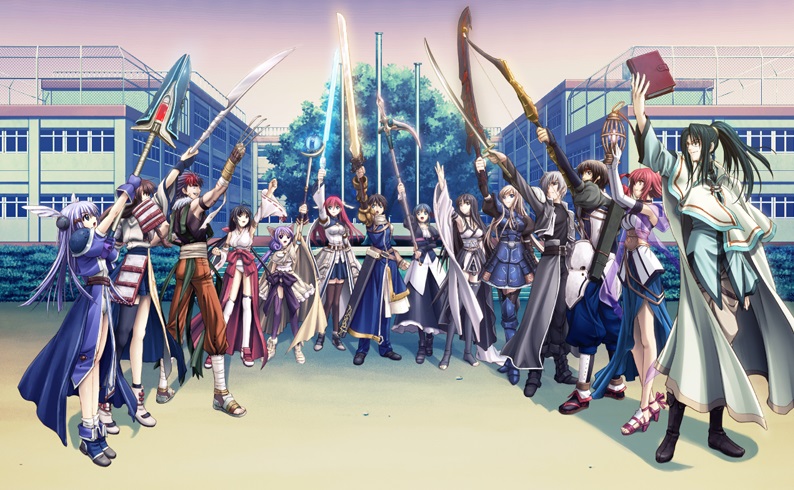 Summary
The Spirit of Eternity Sword is a series of visual novels developed by Xuse. The first series follows the life of Takamine Yuuto who along with his sister and friends who were transported to another world.
The sequel of Spirit of Eternity Sword, Seinarukana, follows the journey of Setoki Nozumu and his classmates, as they journey across many worlds, in an attempt to return home.
Powers of the Verse
Setoki and his friends, are capable of fighting Et Ca Repha, the creator of the Time Tree, which contains an infinite amount of universes, contained in a huge dimensional space, a dimensional level above a universe. So most of the characters have 5-D power, thus are Low Complex Multiverse level, with the strongest like Narukana also being Low Complex Multiverse level as a 6-D being, as Narukana is a god who is greater than the Time Tree itself. The characters also have Immeasurable speed.
Supporters/Opponents/Neutral
Supporters:
Opponents:
Neutral:
Characters
Eternals
Reincarnations

Others
Community content is available under
CC-BY-SA
unless otherwise noted.