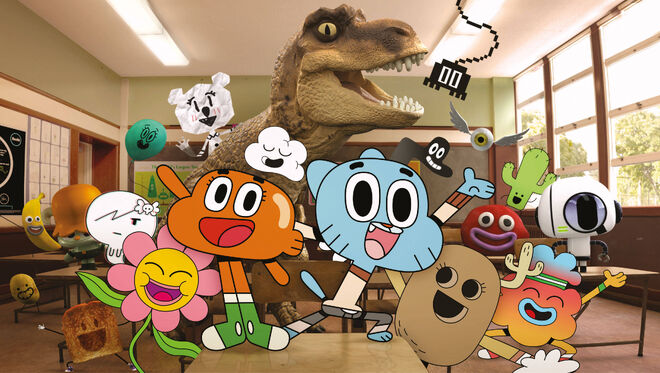 Summary
The Amazing World Gumball is a TV series made by Cartoon Network. It's about a blue cat named Gumball Watterson as he is accompanied by a two-legged fish named Darwin to live off everyday live in Elmore.
Power of the Verse
Despite its "realistic" setting, the verse is stronger than people might think it is. Some characters like Hector are able to destroy towns and Richard Watterson – the stereotypical idiot father – can destroy the universe if he gets a job.
A "plot device" plays a big role in this verse as it causes Reality Warping to shape the world in a way that the characters may act differently even from knowing "past" events, and can even change the setting to make things seem out of place.
Supporters/Opponents/Neutral
Supporters
Neutral
Opponents
Characters
Watterson Family
Elmore Junior High
Others
Weapons
Community content is available under
CC-BY-SA
unless otherwise noted.