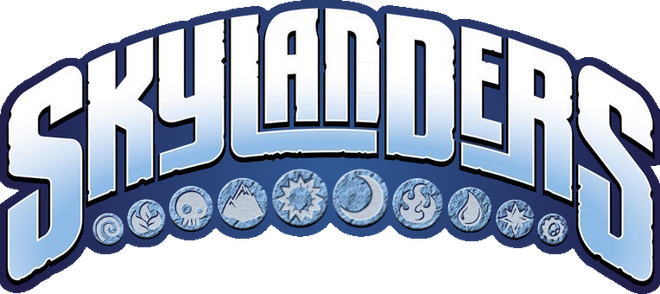 For detailed information about this series, visit the Skylanders Wiki.
Summary
Skylanders is a toys-to-life video game series published by Activision. In the game, the Skylanders have been sent to Earth as toys after an unfortunate run-in with the villainous Portal Master, Kaos. Players take on the role of Portal Masters to return the Skylanders to Skylands, and do battle with the forces of evil that plague the magical world.
Powers of the Verse
Skylanders is a fairly powerful verse, with even the weakest Skylanders being Large Town level and Massively Hypersonic+ to Relativistic+, with a few being able to achieve Lightspeed in short bursts, while characters such as the Trap Team and the Giants in the Small Island to Island range. Several Skylanders have access to Dark and Legendary forms, which make them more powerful, and a select few have SuperCharged forms that make them even more so. The villains are quite powerful as well, with the recurring villain Kaos having weaponry ranging from Island to Multi-Continent level in power. The Highest this verse gets is Universe level, with the likes of The Darkness and the superchargers.
The verse also has a decent amount of hax, including Space-Time Manipulation, Matter Manipulation, Intangibility, Mind Manipulation, Dream Manipulation, and Soul Manipulation.
Supporters/Opponents/Neutral
Supporters
Opponents
Neutral
Characters
Magic Element
Tech Element
Life Element
Water Element
Fire Element
Earth Element
Air Element
Undead Element
Light Element
Dark Element
Others
Community content is available under
CC-BY-SA
unless otherwise noted.