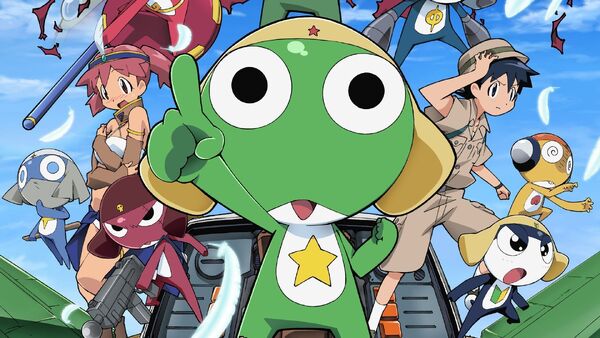 Summary
Five tiny alien frogs invade Earth, (Or Pekopon as the frogs like to call it.) and end up having to come up with their various plots under the home of a human family. By day, Keroro is cleaning their house and doing the chores, but by night he's watching anime and building his Gundam models. Oh, and he occasionally tries to take over the world every now and then.
Power of the Verse
This verse is very diverse in power. Despite the fact that the greatest threats this verse has to offer are far above Large Planet Level, the main cast is just barely at Small Building Level. However with the aid of insanely powerful mechs for the frogs, and power suits for the humans, the main cast is able to match the power of their foes.
Supporters and Opponents of the Series
Supporters:
Neutral:
Opponents:
Character Profiles
Keroro Platoon
Pekoponians
Others
Gallery
Community content is available under
CC-BY-SA
unless otherwise noted.