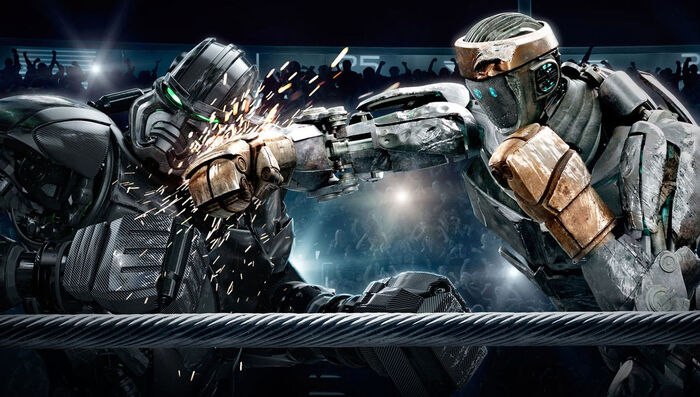 Summary
Real Steel is a 2011 movie based on a book called Steel, starring Hugh Jackman and Dakota Goyo. The verse takes place in a world where human boxing has been replaced by robot boxing with the main protagonists, Charlie Kenton who was one of the greatest boxers of all time. Before he got Atom, Charlie fought a bull named Black Thunder with his likely first bot called Ambush. Unfortunately Ambush got dismantled. However he would later on get another bot called Noisy Boy who fought Midas in the underworld, with Midas dismantling it with an arm and head decapitation.
That's when Charlie and Max Kenton went to the Junkyard and discovered Atom, who would take on the likes of Metro, Twin Cities and the WRB Champion; Zeus.
Power of the Verse
In terms of power, the Real Steel verse isn't too remarkable, with every bot capping out at Wall level and Peak to Superhuman speed, with powers and abilities such as Superhuman Physical Characteristics, Martial Arts, Type 2 Inorganic Physiology, Type 2 Immortality, and Self-Sustenance. However, Zeus is capable of ripping steel robots apart, flattening the opponent's head, and resisting Fire Manipulation, and Atom is equal, and possibly even superior to him.
Supporters/Opponents/Neutral
Supporters
Neutral
Opponents
Characters
Community content is available under
CC-BY-SA
unless otherwise noted.