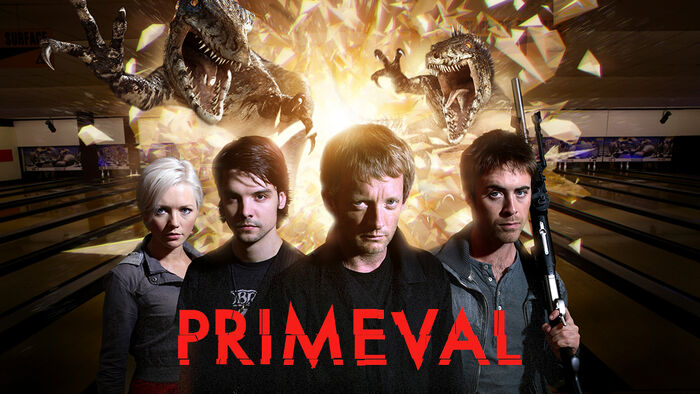 Summary
Primeval is a British tv series produced by Impossible Pictures. It chronicles the efforts of ARC, a group formed to track and respond to Anomalies, tears in 4th-dimensional spacetime that allow organisms to pass from one time period in Earth's history to another.
The series is ongoing but on hiatus, with the fifth season currently being the latest.
Power of the Verse
While the Anomalies themselves are a higher-dimensional phenomenon, most of the happenings in the verse revolve around the various animals that emerge from them and the people that track them.
Most of the animals fall into the realm of Street to Wall level, with abilities such as stealth and venom being regular concerns, and a rare few climbing into Small Building level.
Supporters/Opponents/Neutral
Supporters
Opponents
Neutral
Characters
Humans
Prehistoric Creatures
Futuristic Creatures
Community content is available under
CC-BY-SA
unless otherwise noted.