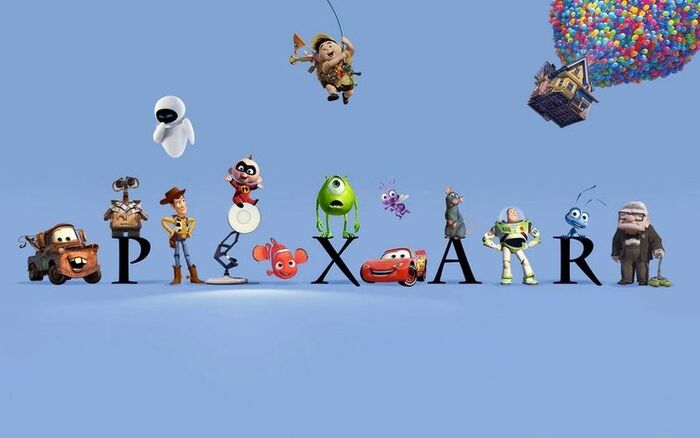 Summary
Pixar Animation Studios (also known simply as Pixar) is an American computer animation studio based in Emeryville, California, a subsidiary of Walt Disney Studios (owned by The Walt Disney Company). Pixar began in 1979 as part of the Lucasfilm computer division, when it was called the Graphics Group, before its spin-off as a corporation on February 3, 1986, with funding from Apple co-founder Steve Jobs, who became the majority shareholder. Disney purchased Pixar in 2006 at a valuation of $7.4 billion by converting each share of Pixar stock to 2.3 shares of Disney stock, a transaction that resulted in Jobs becoming Disney's largest single shareholder at the time. Although the company started with short films, Pixar is best known for producing high quality, visually impressive CGI-animated feature films technologically powered by RenderMan, the company's own implementation of the industry-standard RenderMan Interface Specification image-rendering application programming interface. Luxo Jr., a character from the studio's 1986 short film of the same name, is the studio's mascot.
The studio has earned 19 Academy Awards, 8 Golden Globe Awards, and 11 Grammy Awards, along with numerous other awards and acknowledgments. Many of Pixar's films have been nominated for the Academy Award for Best Animated Feature, since its inauguration in 2001, with the nine Pixar winners being: Finding Nemo (2003), The Incredibles (2004), Ratatouille (2007), WALL-E (2008), Up (2009), Toy Story 3 (2010), Brave (2012), Inside Out (2015), and Coco (2017); the three that were nominated for the award without winning it are Monsters, Inc. (2001), Cars (2006), and Incredibles 2 (2018). In addition to that award, Up and Toy Story 3 were also the second and third animated films, respectively, to be nominated for the more inclusive Academy Award for Best Picture (the first being Walt Disney Animation Studios' Beauty and the Beast in 1991).
Power of the Verse
PixarVerse is a decently powerful verse, characters like Remy are Below Average level while others like Mr. Incredible have Town level attack potency. There are Below Average Human to Subsonic speed feats in the verse.
There exist a decent amount of hax in the verse such as Weapon Mastery, Longevity, Immortality, Berserk Mode, Animal Manipulation, Fire Manipulation, Shapeshifting, Transformation, Intangibility, Teleportation, among others.
Supporters/Opponents/Neutral
Supporters
Opponents
Neutral
Character Profiles
Monsters Inc.
The Incredibles
Cars
Ratatouille
WALL-E
Coco
Community content is available under
CC-BY-SA
unless otherwise noted.