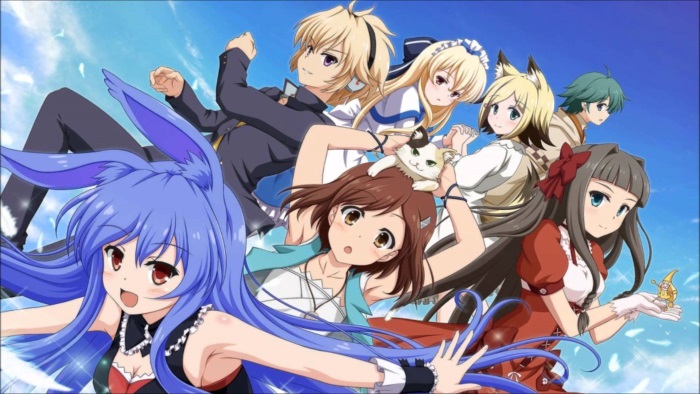 Summary
Mondaiji-tachi ga Isekai kara Kuru Sou Desu yo? is a light novel series created by Tarō Tatsunoko. It follows the story of three extraordinary teenagers, Izayoi Sakamaki, Asuka Kudou, and You Kasukabe, who are blessed with psychic powers but completely fed up with their disproportionately mundane lives—until, unexpectedly, each of them receives a strange envelope containing an invitation to a mysterious place known as Little Garden.
Inexplicably dropped into a vast new world, the trio is greeted by Kurousagi, who explains that they have been given a once-in-a-lifetime chance to participate in special high-stakes games using their abilities. In order to take part, however, they must first join a community. Learning that Kurousagi's community "No Names" has lost its official status and bountiful land due to their defeat at the hands of a demon lord, the group sets off to help reclaim their new home's dignity, eager to protect its residents and explore the excitement that Little Garden has to offer.
Explanations
The reason why this verse doesn't have any profiles on this site is because the translations for the series are not good. The original baka tsuki translations has issues and subsequent attempts to retranslate the series from other languages besides Japanese, have also had glaring issues. Until someone who knows and can translate Japanese, and has access to the original Japanese raws, goes through the series, the stats of the characters will remain questionable as the current translations are bad.
Supporters and Opponents of the Series
Supporters:
Opponents:
Neutral:
Character Profiles
Izayoi Sakamaki
Azi Dahaka
Asuka Kudou
You Kasukabe
His Highness
End Emptiness
Leticia Draculea
Kuro Usagi
Black Percher
Maxwell