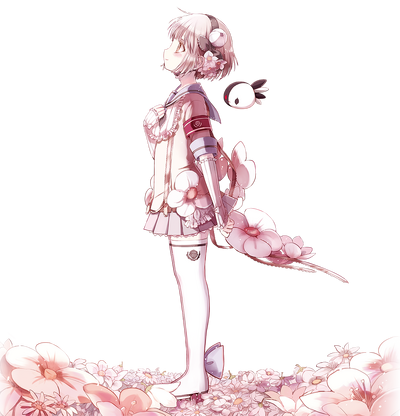 Summary
Magical Girl Raising Project is a light novel series written by Asari Endō and illustrated by Maruino. Takarajimasha has published nine volumes since 2012 under their Kono Light Novel ga Sugoi! Bunko imprint. The series is licensed in English by Yen Press. A manga adaptation with art by Pochi Edoya was serialized in Kadokawa Shoten's Comp Ace magazine between September 2014 and October 2015. An anime television series adaptation by Lerche aired in Japan between October and December 2016.
Plot
A popular social game known as the Magical Girl Raising Project has the ability to grant players a 1-in-10000 chance of becoming a real-life magical girl. Each of the magical girls possess unique abilities and earn Magical Candies by protecting people and performing good deeds. However, at some point, the administration has decided that sixteen magical girls in a certain city is too many, announcing they will cut their numbers in half by having the magical girl with the fewest Magical Candies each week lose their powers. As the rules of the game become more twisted, the girls eventually find themselves dragged into a life-or-death battle against each other.
Power of the Verse
The verse has a wide range of abilities, whether they are offensive, defensive or supportive. Thus, there is a gap between combat and noncombat magical girls. However, even the weakest magical girls can block attacks that can destroy buildings and they can damage each other, making them at least Building level. As magical girls all have enhanced physical characteristics, they are all stronger than regular humans in every area, even the weakest of them. Each magical girl has only 1 power, but which can be used in various ways. Each power has limitations and most of them have weaknesses, baring a few exceptions.
Supporters/Opponents/Neutral
Supporters
Opponents
Neutral
Characters
Unmarked Arc
Restart Arc