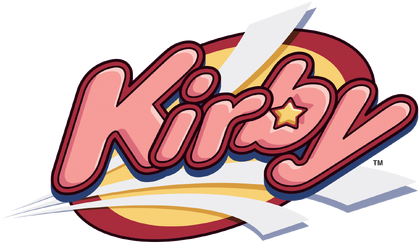 | | | |
| --- | --- | --- |
| " | There's more... | " |
| | ~ Kirby Super Star | |
For detailed information about this series, visit the Kirby Wiki or the WiKirby.
Summary
Kirby is a popular Nintendo series that follows Kirby, a small, circular and pink hero who can inhale things to copy their powers. The verse has a notable focus on simplicity in all its games while the main ones also implement subtle world-building and mysteries about the series. The verse purposely doesn't take itself seriously in certain aspects, letting its characters be outrageously powerful, bad guys get disproportionate retributions for their actions and characters who practice evil be let free for them to continue to do so, among other things.
Power of the Verse
This verse is much more powerful than most people would expect. Despite its cute and simplistic themes, it possesses loads of characters with incredible power, Genius Intelligence, multiple Massively FTL+ feats, decent hax such as BFR, Possession, Mind Manipulation, Reality Warping and more. The weakest beings of the verse are a butterfly and a regular human, and the common enemies found in most places are at Large Planetary level. The series then takes a massive jump in power, as the main cast, final bosses and other notable beings are at Multi-Solar System level.
Blogs
Calculations
AP/Durability
Speed
The speed of Knuckle Joe's shockwave (1.27228 c; FTL)
Kirby redirects a meteor (11,996,304,563.27114 c; Massively FTL+)
Galaxy-Related Speed Feats

Nova goes to Popstar: 78600621419.70554c; Massively FTL+
Kirby with his Starship goes to stop Nova: 489273635659.0972c; Massively FTL+
Meta Knight flies back to Popstar: 339334940860.3416c; Massively FTL+
3 Dark Matter beings fly past galaxies: 3606645657144.202c; Massively FTL+
An incomplete Cystal follows Kirby & co. into another planet: Incalculable; still Massively FTL+
Dark Matter flees: 2524651960000.9414c; Massively FTL+
Dark Matter flees & blows up: 2608111528926.5923c; Massively FTL+
Kirby calls for a Warp Star: 8387548039870.238c; Massively FTL+
Supporters/Opponents/Neutrals
Supporters
Opponents
Neutral
Characters and Weapons
Characters and Weapons in Right Back at Ya!
Characters and Weapons in Manga/Novels
Discussions
Community content is available under
CC-BY-SA
unless otherwise noted.