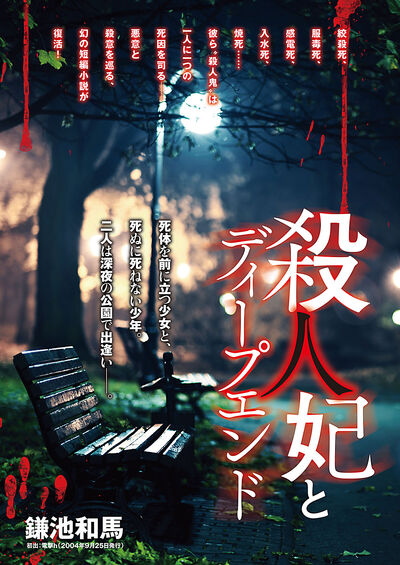 Summary
Killer Series is the name used to refer to two short stories written by Kazuma Kamachi. Both stories take place in a world where Killer Demons, designated killers who have mastered one way of murder and cannot be handled through regular investigation, exist.
The first story, Killer Queen and Deep End, narrates the encounter between Kyouichirou Nanajou, a suicidal man who doesn't seem to be able to die, and Satsuki, one of the top 7 Killer Demons.
The second story, Killer Device and Never End, follows psychologist Iruka Narishima and his efforts in trying to help Tokime Karuhane, the only survivor of a Killer Demon incident, get over her sleep disorder. Unbeknownst to them, a second Killer Demon is targeting Tokime.
Power of the Verse
The verse has low power, focusing in human killers with no supernatural powers.
Supporters/Opponents/Neutral
Supporters
Opponents
Neutral
Characters
Community content is available under
CC-BY-SA
unless otherwise noted.