| | | |
| --- | --- | --- |
| " | THE FOLLOWING IS A GRAPHIC DEPICTION OF A PREHISTORIC BATTLE. VIEWER DISCRETION IS ADVISED | " |
| | | |
| --- | --- | --- |
| " | They're the earth's first fighters, the ultimate predators. New discoveries in forensic science bring to life the prehistoric art of war. This is Jurassic Fight Club! | " |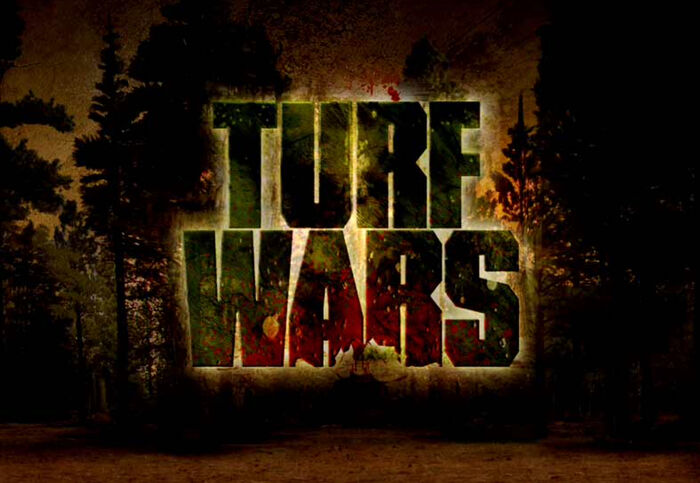 | | | |
| --- | --- | --- |
| " | In a world with only rule —survive— ferocious beasts hunt their prey with cunning and strategy, transforming prehistoric lands into epic and bloody battlefields. Terrorizing and dominating the glob like no creatures before, dinosaurs are the ultimate fighters; monsters who reign over the earth. Their cold-blooded brutality never witnessed by human eyes, until now...be as savage as the competition...unleash your killer instincts... | " |
| | ~ At the beginning of the game | |
| | | |
| --- | --- | --- |
| " | All dinosaurs defeated...! You've dominated the opposition and have proven to truly be prehistory's ultimate fighting machine! | " |
| | ~ After completing the game | |
For detailed information about this series, visit the Jurassic Fight Club Wiki
.
Summary
Jurassic Fight Club is a TV Show/Documentary that would mostly consist of two or more prehistoric creatures being pit against each other in a hypothetical fight to the death. The show, due to recent discoveries, is inaccurate in many of the ways it depicts certain aspects (Ex. T.rex has the bacterial bite of a Komodo Dragon, Deinonychus and Utahraptor don't have feathers, etc). It also has an online fighting game called Turf Wars.
Power of the Verse
Compared to other verses, Jurassic Fight Club is fairly weak, with characters capping at Wall level. A few of the dinosaurs can scale to each other due to being in Turf Wars. The overall low tiering is likely due to trying to be as "realistic" as possible.
Supporters/Opponents/Neutral
Supporters
Opponents
Neutral
Characters
Dinosaurs
Mammals
Misc
Community content is available under
CC-BY-SA
unless otherwise noted.