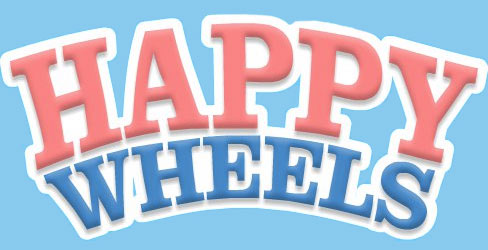 For detailed information about this series, visit the Happy Wheels Wiki.
Summary
Happy Wheels is an online game where several characters try and make it through dozens of courses that are tricky, fast pace, and often extremely dangerous.
Power of the Verse
The Happy wheels verse is fairly powerful physically. Capable of surviving wall level falls and explosions, being shot out of or by a canon, and can injure and kill each other. They don't have a lot of hacks, but all capable of surviving without several limbs like their arms and legs, and some possess the ability of flight through magical or mechanical means.
Supporters/Opponents/Neutral
Supporters
Opponents
Neutral
Characters
Charles (Happy Wheels)
Janet (Happy Wheels)
Moped Couple (Happy Wheels)
Denis (Happy Wheels)
Explorer Guy (Happy Wheels)
Santa Claus (Happy Wheels)
Irresponsible Mom (Happy Wheels)
Pogo Stick Guy (Happy Wheels)
Community content is available under
CC-BY-SA
unless otherwise noted.