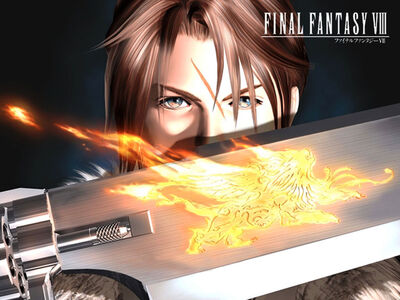 Summary
The game's story focuses on a group of young mercenaries who are drawn into an international conflict, and seek to protect the world from a sorceress manipulating the war for her own purposes. The main protagonist is Squall Leonhart, a 17-year-old reclusive loner and student at the military academy Balamb Garden, who is training to become a "SeeD", a mercenary paid by the academy.
Power of the Verse
Final Fantasy VIII is overall one of the most powerful Final Fantasy verses, only surpassed by a few characters from the various games. It contains various Multi-Solar System busters, and at the end the party fought Ultimecia, who planned to compress all space and time into a single point and become one with all reality.
Supporters/Opponents/Neutral
Supporters
Opponents
Neutral
Characters
Protagonists
Sorceress
Others
Community content is available under
CC-BY-SA
unless otherwise noted.