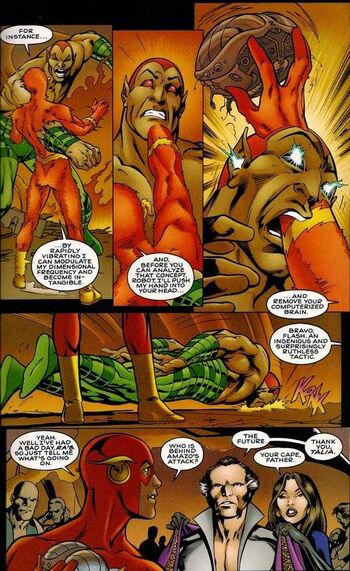 Summary
The ability that allows users to damage the target, regardless of its durability. In particular, enables causing serious damage to a very strong opponent, even in the absence of large attack potency. A good example of ignoring the strength would be a laser, which at negligible attack potency, easily cuts through thick steel sheets.
Types
Users
Notes
It should not be assumed that the above listed abilities automatically grant durability negation unless they have been shown to work as such in-verse.
Community content is available under
CC-BY-SA
unless otherwise noted.