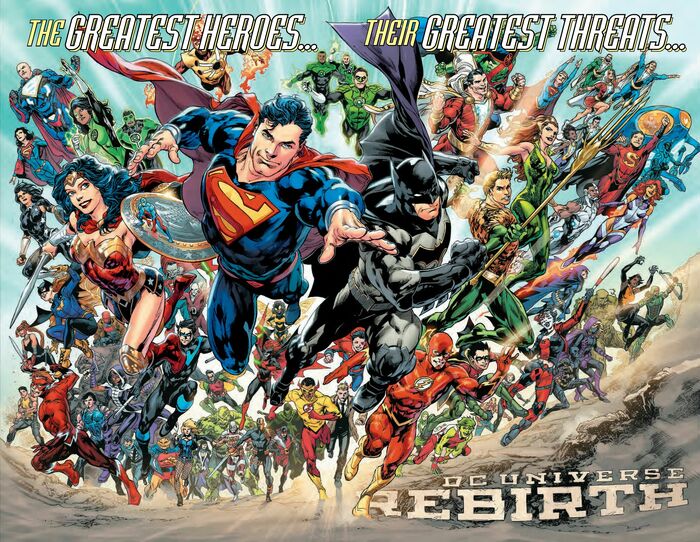 For detailed information about this franchise, visit the DC Database.
Summary
DCU. Short for the Detective Comics Universe. DC is a company that publishes many of the most popular comic book characters and franchises, such as Superman, Batman, Wonder Woman, the JLA, etc.
Power of the Verse
This verse is one of the most powerful comicbook franchises. It has several universal and Multiversal beings, as well as higher-dimensional entities.
Vertigo takes this further, with its God Tiers being inferred beyond-dimensional beings. Finally, the series has two tier 0 supreme beings.
Supporters/Opponents/Neutral
Supporters
Opponents
Neutral
Characters
Before making any changes to the following pages, please read and follow the Power-scaling Rules for Marvel and DC Comics.
In addition, quite a lot of the profiles below need to have their statistics updated. This is a slow and methodical process that is currently a work in progress.
Supreme Being
Cosmic Entities
Justice League
Enemies
Superman
Incarnations
Related Characters
Batman
Bat Family
Enemies
Wonder Woman
Incarnations
Related Characters
Flash
Lantern Corps
Dark Multiverse
Watchmen
Teen Titans
Other
WildStorm
Vertigo
Main
Preacher
Fables
The Unwritten
Other
Races & Factions
Weapons
Civilization
Community content is available under
CC-BY-SA
unless otherwise noted.