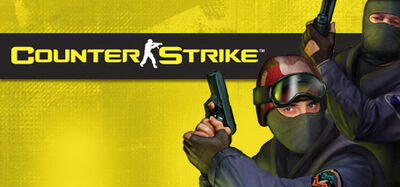 Summary
Counter Strike is a series of first person shooter created by Valve. The very first game started as a mod for Half-Life, but when Valve took over the project, it became its own installment. Counter-Strike has a grand total of four official games (Half-Life: Counter-Strike, Condition Zero, Source and Global Offensive).
The series as a whole is one of the most popular online FPSs in the world, and one of the most popular E-Sports as a whole.
Power of the Verse
Players are either Terrorists or Counter Terrorists; therefore they are about Average human to Athlete level, thus comparable to their analogues in The Real World. However, players can use various equipment (guns, armor, etc) that can assist them.
Supporters and Opponents of the Verse
Supporters:
Neutral:
Opponents:
Playable Character
Weapons Used in the Game
Sniper rifles:
Rifles:
Pistols:
Machineguns: