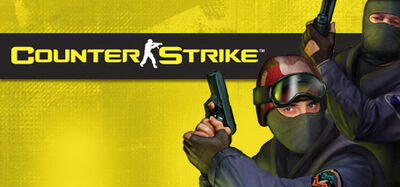 For detailed information about this franchise, visit the Counter-Strike Wiki and Counter Strike Online Wiki.
Summary
Counter Strike is a series of first person shooter created by Valve. The very first game started as a mod for Half-Life, but when Valve took over the project, it became its own installment. Counter-Strike has a grand total of four official games (Half-Life: Counter-Strike, Condition Zero, Source and Global Offensive).
The series as a whole is one of the most popular online FPS in the world, and one of the most popular E-Sports as a whole.
Power of the Verse
Players are either Terrorists or Counter Terrorists, all having Peak Human to Low-Superhuman capabilities, reaching Wall level or even higher with weapons (Terrorists have access to C4 Explosives used to blow up a nuclear reactor). Soldiers by themselves are Below Average Human speeds while holding a Negev or a M249, being faster with knifes or while bunnyhopping which doubles their original speed.
Supporters/Opponents/Neutral
Supporters
Opponents
Neutral
Characters
Weapons
Sniper rifles
Rifles
Pistols
Machineguns
Community content is available under
CC-BY-SA
unless otherwise noted.