Summary
Claymore is a manga and anime series by Norihiro Yagi. It is about female warriors called Claymores (named after the swords they wield) who are tasked to fight monsters known as Youma.
Power of the Verse
Speed is emphasized in Claymore, and often scenes are drawn as to suggest extreme speed. As a series, its top tiers are in the Massively Hypersonic range of speed, and are low town busters in terms of destructive capacity. Overall, the series is on the upper-end of things in terms of speed, but the lack of DC and hax hamstrings it in some ways.
Supporters/Opponents/Neutral
Supporters
Opponents
Neutral
Characters
Seven Ghosts
Organization Members (Past and Present)
Beyond Abyssal Ones
Abyssal Ones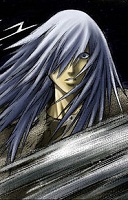 Humans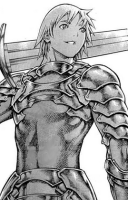 Community content is available under
CC-BY-SA
unless otherwise noted.