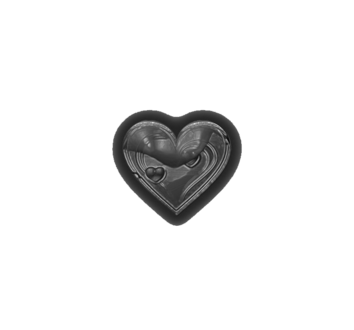 Powers and Stats
Tier: 2-B
Name: Chaos Heart
Origin: Mario Bros
Type: Giant artifact in the shape of a heart
Powers and Abilities: A shield that protects its wielder(s) against any harm (Even against the void when the wielder is a perfect host), Can slow the flow of time, Able to BFR multiple people into an alternate reality, Can increase the speed of its wielder when they charge against an opponent, Can create a black orb of energy that turns into a pseudo-black hole and can bypass the opponent's defense, Capable of completely erasing and remaking a multiverse
Attack Potency: Multiverse level (Could consume all universes, all existence in the Marioverse and eventually remake it into the wielder's own image)
Wielder(s): Count Bleck, Dimentio, Luigi (In theory)
Material or Element: Unknown
Needed Prerequisite for Use: The wielder(s) need to be a perfect host in order to fully use its power, otherwise they will die.
Notable Attacks/Techniques:
The Void: An extremely broken attack that consists of erasing the multiverse with an interdimensional rift, leaving only a white realm of nothingness.
Community content is available under
CC-BY-SA
unless otherwise noted.