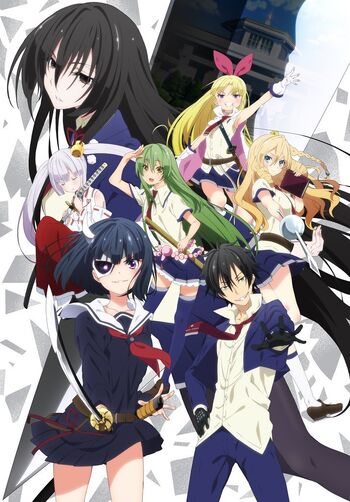 Summary
Busou Shoujo Machiavellianism is a series and franchise revolving around its protagonist, Nomura Fudou, a young man who was recently expelled from his old school as a result of a great and violent struggle. He pursues a normal life, but the new school to which he has been transferred is the Aichi Symbiosis Private School, where female students have violently oppressed their fellow men and forced them to dress in order to live in school. A vigilante group called "The Five Supreme Swords" led by Rin Onigawara presses Nomura by force to enforce the rules imposed on men or leave the new school. Not accepting this treatment, Nomura defies the Five Supreme Swords by their own rights and to defend the true morality by means of the force.
Power of the Verse
Most of the feats are from Street level to Wall level, with Superhuman to Subsonic speed and reaction speed for the majority of the characters.
The top tier characters are able to crush bones and impale people with their own fists with ease, followed by movements speed that is way faster than the human eye can see, among other special movements and skills that greatly surpass human physical capabilities.
Supporters and Opponents of the Series
Supporters:
Opponents:
Neutral:
Characters
Top tier:
Mid tier:
Low tier:
Community content is available under
CC-BY-SA
unless otherwise noted.