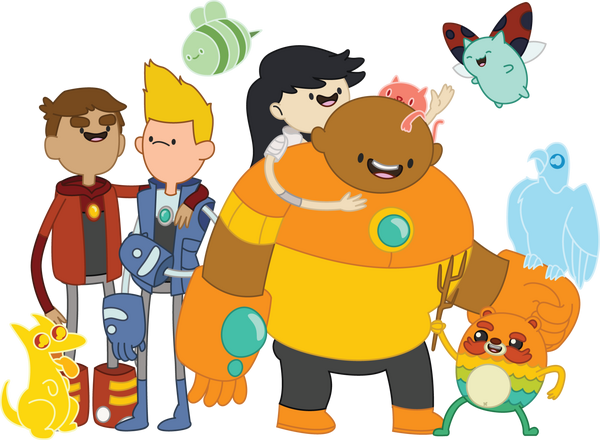 Summary
Bravest Warriors is an American animated web series created by Pendleton Ward (the creator of Adventure Time) and directed by Breehn Burns, on Cartoon Hangover. Set in the year 3085, the series follows four teenage heroes-for-hire as they warp through the universe to save adorable aliens and their worlds using the power of their emotions.
Power of the Verse
Bravest Warriors is a rather powerful verse, with one confirmed universal, and a couple of other characters who are hinted to be at that level. Emotion Lords are seemingly immortal beings with control over time and space. Bravest Warriors exists in a multiverse, and the Aeon Worm's power sent Beth's mind through many parallel worlds.
Supporters/Opponents/Neutral
Supporters
Opponents
Neutral
Characters
Beth
Danny
Wallow
Plum
Catbug
Imposibear
Jelly Kid
Aeon Worm
Parralyzed Horse
Vehicles
Community content is available under
CC-BY-SA
unless otherwise noted.