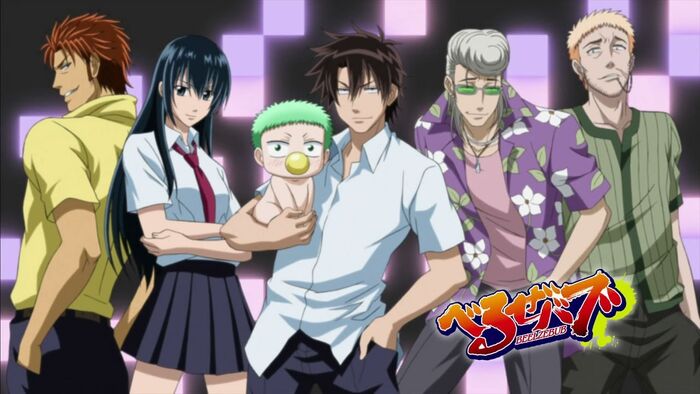 Summary
Beezlebub is a manga written by Ryūhei Tamura. It is an action-comedy about a delinquent named Tatsumi Oga who finds the next demon lord and must raise him along with a demon maid named Hilda. He must battle demons and other humans in order to protect his friends and family with the use of baby Beels demonic energy.
Power of the Verse
The strongest known characters of the verse have Large Island level power, and Massively Hypersonic+ combat speed. Most of the characters that are involved in combat need a demon, or the kings crest, to empower them. The verse has some hax such as Takamiya's Soul Manipulation and Fuji's Petrification.
Supporters/Opponents/Neutral
Supporters
Opponents
Neutral
Characters
God Tiers
Top Tiers
High Tiers
High-Mid Tiers
Jabberwock
Behemoth
Takayuki Furuichi
Low-Mid Tiers
Hildagarde
Natsume Shintaro
Shōji Aizawa
Community content is available under
CC-BY-SA
unless otherwise noted.