For detailed information about this series, visit the Bayonetta Wiki
.
Summary
Bayonetta​ is a hack n' slash game for the Xbox 360, PlayStation 3, Wii U, and PC. Directed by Hideki Kamiya, creator of Devil May Cry, Viewtiful Joe, and Okami, at Platinum Games in cooperation with publisher Sega. Set in a fictional city in Europe, Vigrid, the game centers on its title character Bayonetta, who can wield four handguns—among other weapons—and perform magical attacks to defeat various enemies. The plot isn't gonna win it any awards but what makes this game shine through is it's fan-service and enjoyable gameplay.
Power of the Verse
Bayonetta is a very powerful verse, with the highest tier (Aesir) being Universe level and a good majority of the characters being Multi-Continent to Large Star level, and most of the verse being MFTL. Many of the characters have hax like Time Manipulation and Soul Manipulation and Bayonetta in particular has weapons that can suck out the opponent's soul and damage enemies on an atomic level.
A third game is currently under development, which could include more characters, powers and overall new feats to scale from in the near future.
Supporters/Opponents/Neutral
Supporters
Opponents
Neutral
Characters
Gods
Umbra Witches/Lumen Sage
Angels of Paradiso
Infernal Demons
Others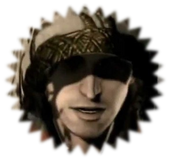 Community content is available under
CC-BY-SA
unless otherwise noted.