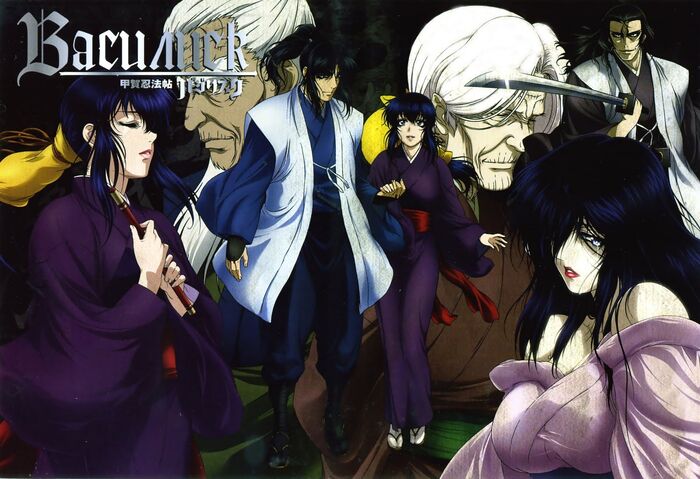 Summary
Basilisk is a manga and anime by Masaki Segawa, based on the classic novel Kouga Ninpouchô.
The Iga clan and the Kouga clan have been sworn enemies for more than four hundred years. Only the Hanzo Hattori truce has kept the two families from all-out war. Now, under the order of Shogun Ieyasu Tokugawa, the truce has finally been dissolved. Ten ninja from each clan must fight to the death in order to determine who will be the next Tokugawa Shogun. The surviving clan will rule for the next thousand years.
But not all the clan members are in agreement. Oboro of the Iga clan and Gennosuke of the Kouga clan have fallen deeply in love. Now these star-crossed lovers have been pitted against each other. Can their romance conquer a centuries-old rivalry? Or is their love destined to end in death?
Power of the Verse
As a verse they aren't very powerful, but do have several superhuman fighters and some hax you wouldn't normally see in low level verses like this such as mind control and immortality.
Supporters and Opponents of the Verse
Supporters:
Neutral:
Opponents:
Characters
Community content is available under
CC-BY-SA
unless otherwise noted.