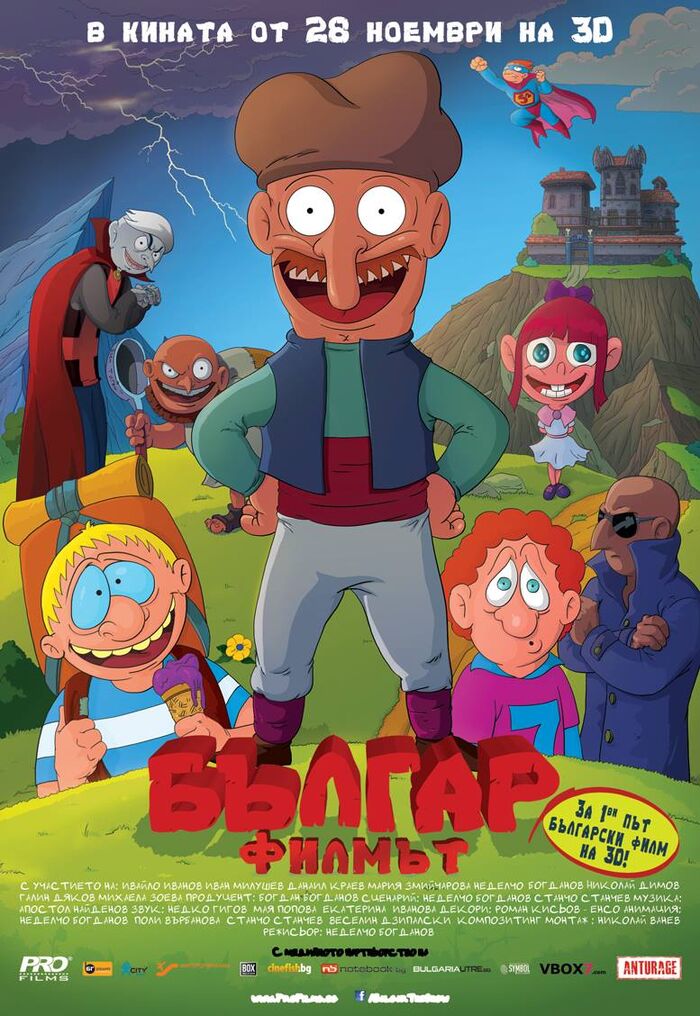 Summary
Baglar (Българ) is a Bulgarian satirical/parody animated web series, created by Nedelcho Bogdanov and set in the town of Nessebar, the show likes to satirize parts of everyday Bulgarian life and pop culture. The first episode aired in 2008 on the official Bulgar website. The show gained a notable fanbase after it first began airing on YouTube in 2013. To date it has got 28 episodes.
Balgar: The Movie (Българ Филмът) was released on November 25, 2014. It was the first Bulgarian full-length animated 3D film.
Balgar: The Movie 2 Balgar: The Movie 2 is a compilation of the episode saga Приключение в космоса (Adventures in space)
Power of the Verse
The characters are much superior to ordinary people. Many of them are powerful enough to destroy walls by a brute force. Some individuals, such as Super Spiro, can do it by a single burp.
Supporters/Opponents/Neutral
Supporters
Opponents
Neutral
Characters
Asparuh
Pesho
The Fat Criminal
Unufri
Valio
The Evil Wizard
Community content is available under
CC-BY-SA
unless otherwise noted.