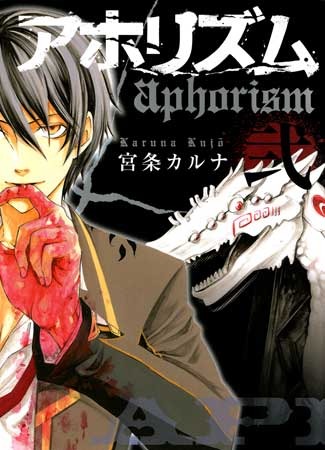 Summary of the Plot
Welcome to Naraka High School, where every graduate is guaranteed a bright future. Seriously. Just by graduating, your status will be greatly raised, and can even become a bureaucrat without ever needing to go to college. Entry requirements? If you can see the floating island, you're accepted.
Rokudou Momiji is accepted.
Rokudou Momiji is a kid who does not matter, an absolute nobody. He has never been smart enough, or fast enough, or even tall enough, and he wants to change that, since he's going to high school, and especially since he's met a girl he wants to impress. So on the first day of high school, when the students are tasked with writing down "a character (kanji) that they will need for the future", he writes down the kanji for "change".
And then everything goes to hell...
Power of the Verse
Aphorism is a very broken verse with various hax such as reality warping, mind control, soul manipulation, text manipulation, invisibility, durability negation, resurrection and many more abilities. However the series severely lacks in speed, attack potency and durability. There is one god who is multi-continental, a large building level and a peak human. Besides that everyone else is average human level in terms of physical AP and dura. And everyone has either unknown or average human speeds.
Supporters and Opponents of the Series
Supporters:
A6colute
Opponents:
Neutral:
Characters
Gods:
Class 1: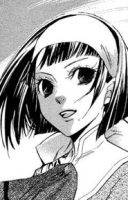 Class 2:
Class 3: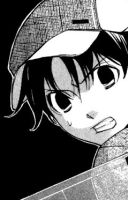 Class 4:
Class 5:
Top Tiers
High Tiers
Mid Tiers
Low Tiers
Community content is available under
CC-BY-SA
unless otherwise noted.